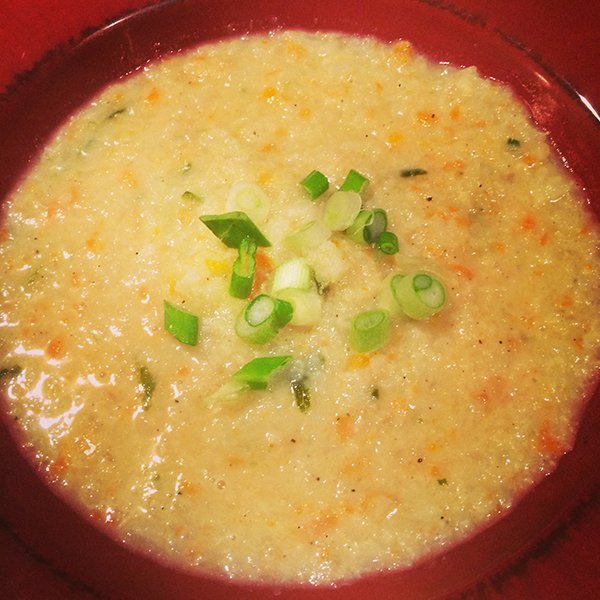 1 large head cauliflower, cut into florets
4 garlic cloves, minced
3 shallots, sliced
2 cans coconut milk or heavy cream
1 bay leaf
1 tsp. dried thyme
Sea salt and pepper to taste
Olive oil
Place florets and shallots on baking sheet and drizzle with olive oil and salt and pepper. Roast at 400° F for about 30 minutes or until golden.
Place roasted florets, shallots, and all other ingredients in a large saucepan.
Bring to a boil, cover, and allow to simmer for 35-45 minutes. Add water to thin out mixture.
Remove the bay leaf. If desired, puree soup in high-speed blender for smooth texture.
Season with more salt and pepper if needed.
Enjoy!